Improve the company competitiveness
to survive against global competition, and keep growing.
Providing high-quality products and lower cost.
Improving productivity and shortening lead time.
Ensuring our employees' safety and improving their ability.
We make quality the first priority
to deliver high quality products, and establish trust.
We comply with related laws and regulations, and make an effort to achieve human injury accident "zero".
Quality assurance is built in the process. Our aim is "zero" quality claims.
We strengthen employee's education and training. We continue creating an environment that quality is top priority.
Continue improving quality management system and achieving quality goals.
(Principle)
We recognize that passing on a rich environment from generation to generation is an important task for all mankind and carry out various activities under the premise of environmental protection while contributing to social and economic development.
(Policy)
We comprehend the impact on the environment by production and sale of electric wires and electric wire processed products. In order to realize the coexistence with customers and the global environment, we will conduct environmental conservation and management activities with the following policy.
As well as considering the aspect of the environment our product is involved in, we will try to improve our environmental management system constantly and prevent environmental pollution.
We observe environmental laws and regulations, and other requirements that we receive voluntarily.
To achieve this environmental policy, we set environmental goals and targets to the extent technically and economically possible, and promote environmental conservation and management activities.

We engage in resource saving and energy conservation positively.
We engage in recycling while reducing the amount of waste discharged.
We use environment-friendly material in order to lighten environmental burden.
We publicize this environmental policy to all employees and those who works for our company and disclose it to public.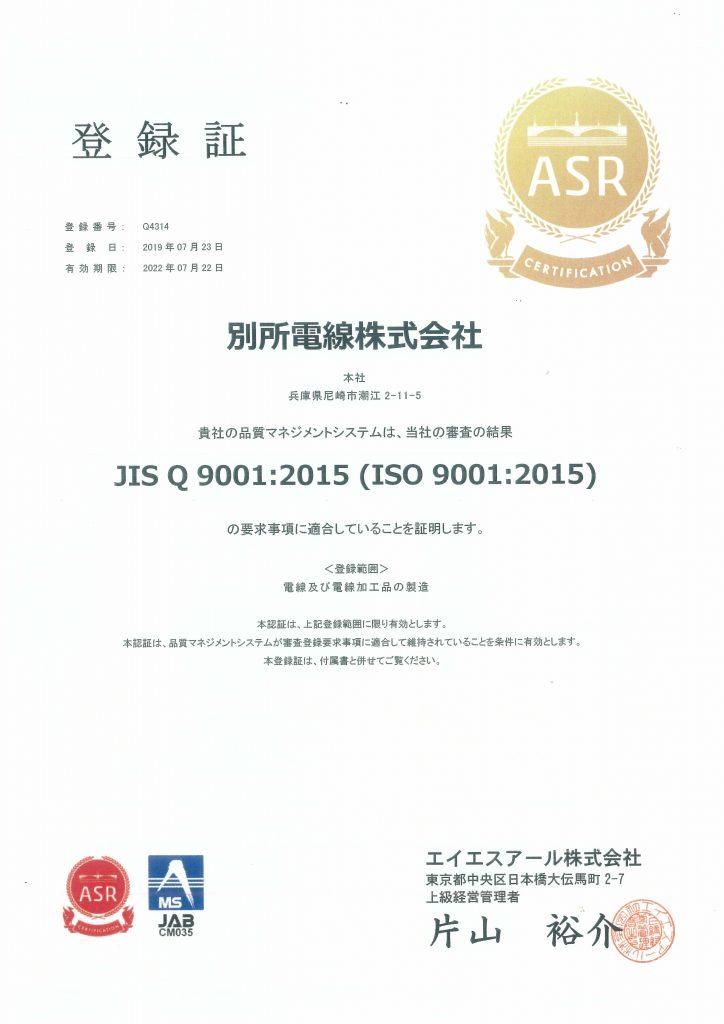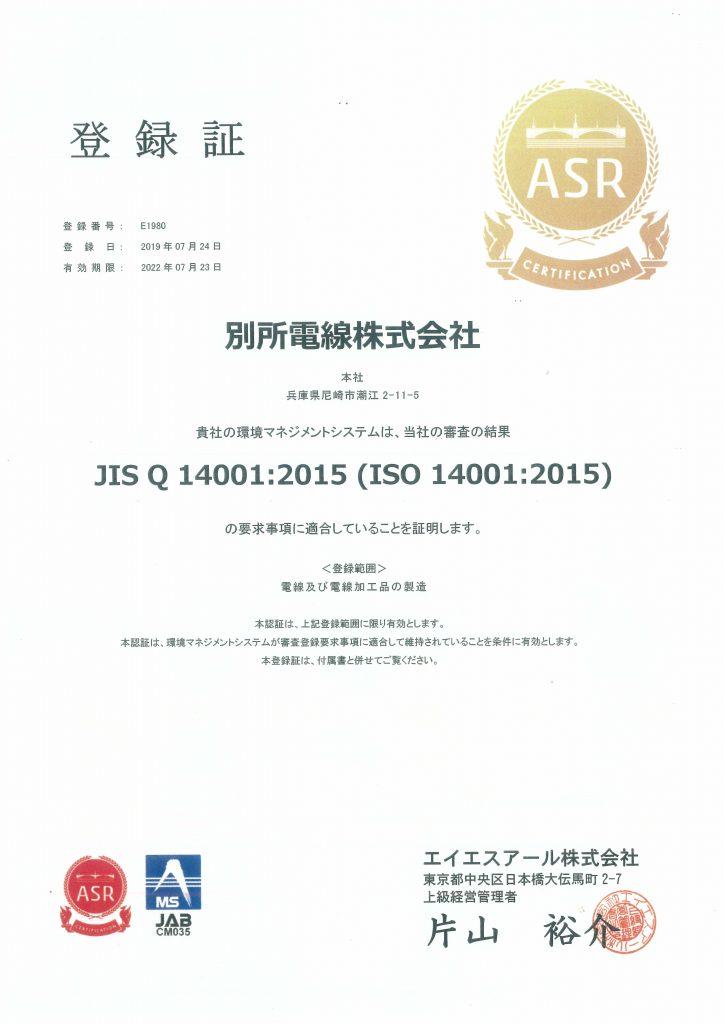 環境マネジメントシステム
ISO 14001:2015
認証登録番号:E1980